Everyone can identify with the struggle of hair maintenance. Manscaping, bikini waxing, shaving; these are all terms for the lifelong fight we engage in to prevent growing excess hair. Of course, the struggle is a bit more real for women because of the number of areas that demand smoothness and hairlessness, but every person must contend with excess amounts of hair.
Plus, the trouble doesn't even end when we acknowledge that it is a part of our hygiene routine. We cut ourselves shaving, endure excruciating pain while waxing and engage in awkward acrobatic acts to achieve a consistent and thorough look. These frustrations will make anyone long for a simpler solution, if only to prevent another ingrown hair and frustration.
Luckily, there may be a solution at hand. Laser hair removal in Olds is an effective way to reduce hair's appearance on all areas of the body, and it can have permanent results. However, there have been questions about the effectiveness of this treatment.
So, how effective is laser hair removal?
Factors Affecting Laser Hair Removal in Olds
The Colour of Your Hair
The colour of your hair will play a substantial role in the effectiveness of your hair removal. Typically, lighter hair colours like blonde, strawberry blonde and light reds will have the most difficult time. This is because the laser looks for a contrast of colours to make the zap, and if it is relatively similar, there may be fewer locations for the laser to treat.
The Number of Treatments
Every treatment of laser hair removal will remove more hair and leave you with smoother skin. Therefore, you can always expect some reduction in the amount of hair in the treated area, especially compared to other untreated locations. As a result, you will find that the more treatments, the better the results.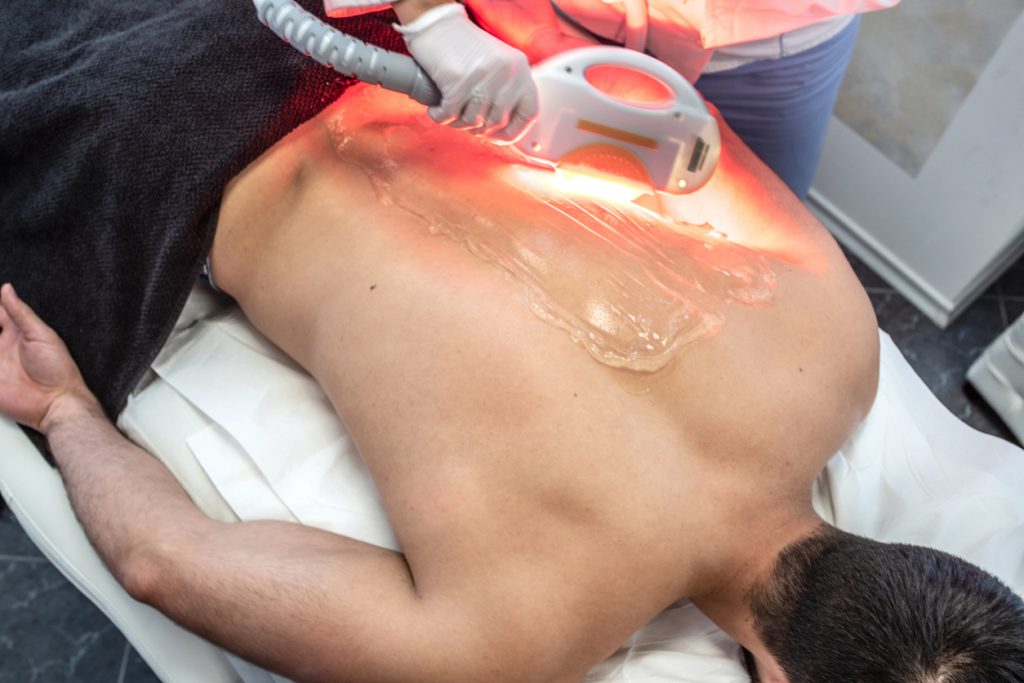 The Desired Results
This is perhaps the most important factor for your Olds laser hair removal. If you are looking for a panacea to your hair woes, lasers are not the solution. They can remarkably reduce the look of thick, coarse hair, but they will not remove every single hair follicle. Therefore, you must temper your expectations and communicate with your technician to determine the extent of your laser hair removal. 
Your Source for Laser Hair Removal in Olds
Come down and visit The Oasis Medi-Spa for all your laser hair removal needs. We have the equipment and staff necessary to make your experience enjoyable and rewarding. Plus, our proven results and satisfied clients make us the right choice for you. Or, give us a call to get more information on our store hours, services and more!
Come to The Oasis Medi Spa in Olds for the ultimate oasis experience. Our medical spa in Olds has everything you need. Whether you need acne treatment, laser therapy, wrinkle treatment, body wraps, skin tightening or laser hair removal in Olds and around, The Oasis Medi Spa is the place for you. Call us to book an appointment at 403-556-3025 or send an email to [email protected]