In September 2017, Oasis Hut moved to a newly renovated location in the Cornerstone Shopping Plaza. This new location provided much needed square footage to support our growth. We are providers of brand name selection in both men's and women's fashions in the latest trends.
Our quaint shop also provides a soothing atmosphere for services such as teeth whitening, laser treatments for quitting smoking and appetite suppression, body wraps, IPL laser body treatments, and a variety of aesthetic services.
The Oasis Medi-Spa provides the largest number of tanning beds in Olds as well as a state of the art stand up tanning booth. The Oasis Medi-Spa is proud to boast Best Place to Tan (Gold) 5 years consecutively by the People's Choice Awards, as well as Bronze as Best Kept Local Secret and Best Customer Service (less than 5 staff).
Let our trained staff introduce you to our services, and provide you with quality products and services as we have done since 2013. Before you head to the city, come and see what The Oasis Medi-Spa has to offer. You may be pleasantly surprised!
Lisa Gionet
BIO COMING SOON!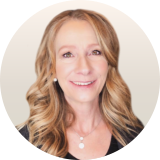 Heather Weir
Heather is a local entrepreneur dedicated to providing a number of services to Olds and the surrounding districts. She moved to the community with her family in 2009 and dabbled in a number of small businesses before joining ownership with Caroline Hartley of Oasis Tanning Lounge - now The Oasis Medi-Spa. Heather is certified in the use of IPL laser services such as body contouring, skin tightening, and treatment of a large variety of skin conditions, etc. Other services she is trained in are: laser therapy to quit smoking, teeth whitening, detox body wraps, ear piercing, facials, and smart tan. All services are provided locally at The Oasis Medi-Spa's newly renovated spacious location in the Cornerstone shopping plaza in Olds.

Heather is committed to each and every customer and will go that extra mile to ensure satisfaction.

Come in today; let Heather introduce you to what The Oasis Medi-Spa can offer.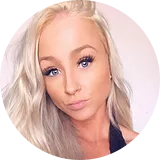 Lauren Weir
Certified Estetician and Graduate of Marvel College, currently employed at The Oasis Medi-Spa for the past 2 years. She is always willing to take new customers or continue to assist returning patrons. Extremely knowledgeable in fashion, Lauren can assist no matter your fashion style.

In addition to her extreme great taste, she provides spray tanning, acrylic nail services, body wraps, and body waxing.

Let her great sense of humour and bright smile make your day, and let her introduce you to what The Oasis Medi-Spa has to offer.
Cianna Weir
BIO COMING SOON!